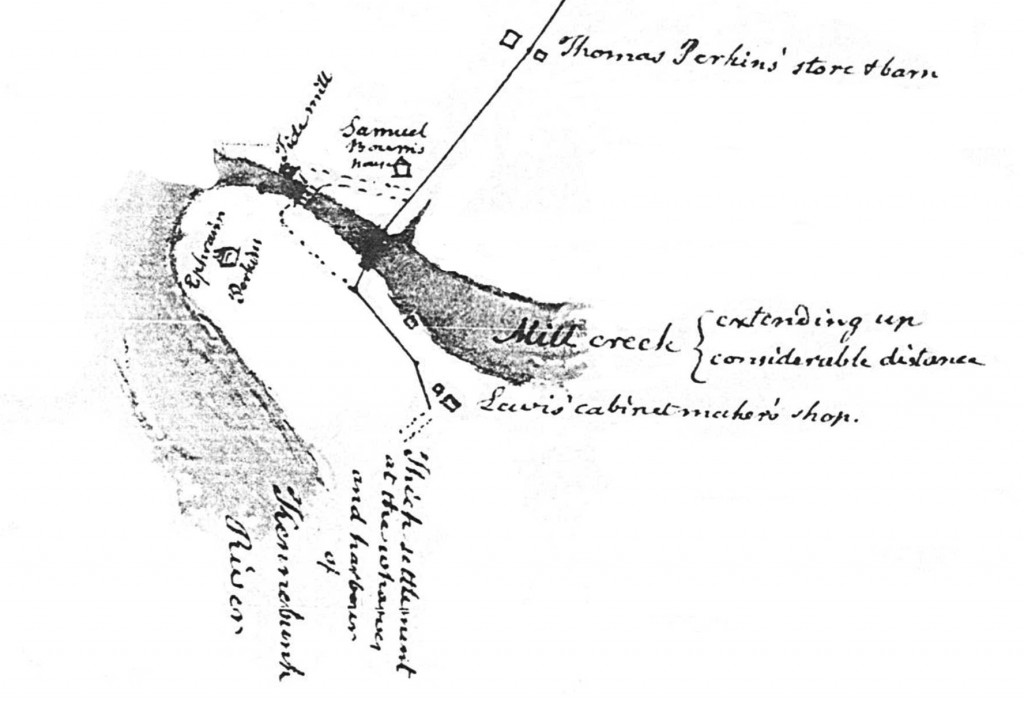 North St/Maine St  Kennebunkport Village
When North St/Maine St was laid out in 1755 there was already a bridge over Perkins Tide Mill Creek.  It was located just above the mill dam and was then known as the 'Long Creek Bridge'.
From Arundel Town Book I March 18, 1755 (with spelling corrections made for readability)
"Voted the road from Goff's Mill so-called to Harding's Ferry as it is laid out : beg. at the lane that leads from ye Town Road to the Widow Merrill's house and so down as the road now goes to the dividing line between lots that were formerly Esq. Hill's lots and Col. Storer's then S.E. and by E. to Mr. Rhodes field or house and from said Rhodes to the first brook where the road crosses the brook and from said brook on a S. course 42 R to head of Bass Cove and so crossing cove by an old hemlock tree over to a pine stump then S.W. and by S. 100R and then S.W. to Long Creek Bridge and from said bridge along by Mr. Eliphalet Perkins fence to the N.E. end of said fence then on a direct course along by and near ye N.E. corner of the little house where Mr. Shackford Sr. lived and from thence to the back side of Gideon Walker's barn and so on to Saml Perkins land then down as the old road goes to the old mill brook so-called and 7 R over said brook as the road now is and from there on a S.W. course 32 R to the old road then as the old road goes to the head of Harding's Cove so on the lower road or way. Road to be 2 Rods wide."
When that road was expanded and straightened in 1805 a map of the original course and proposed changes was filed with the York County Court of Sessions.  See full 1805 Sessions Record below.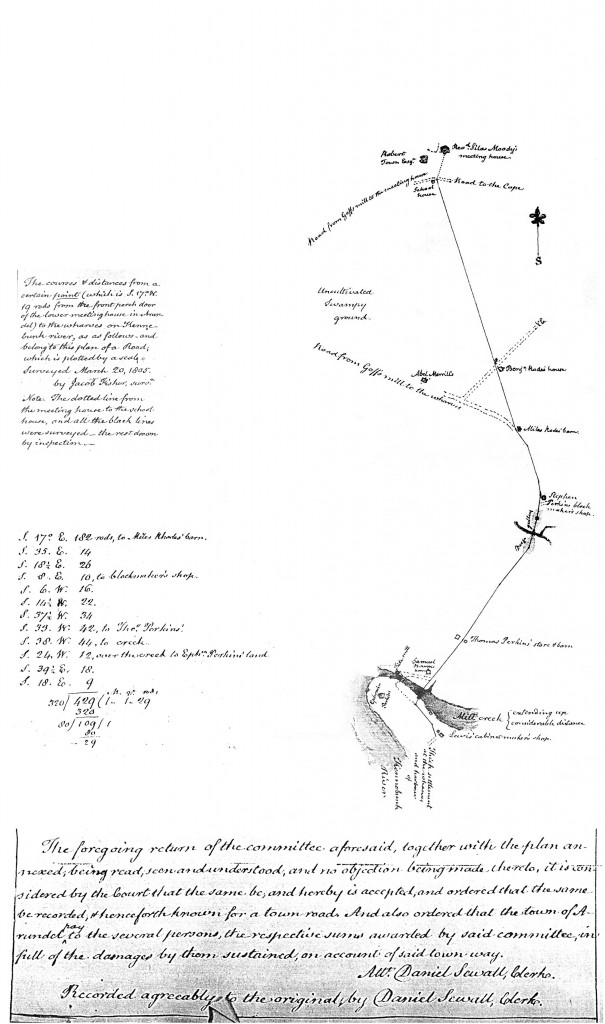 Narrative from York County Court of General Session Records