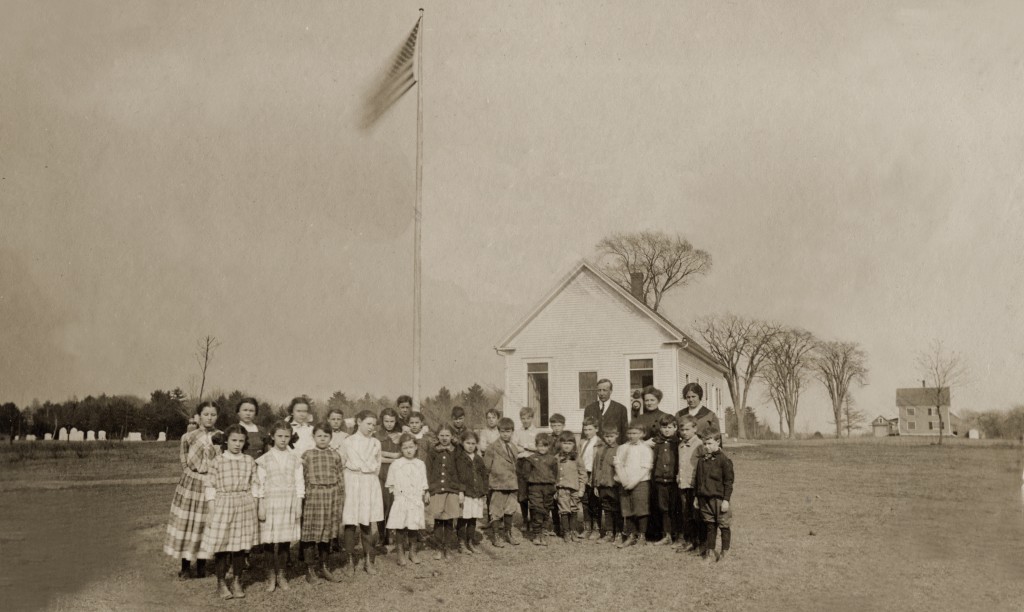 1780—School in area of present North Congregational Churchyard
1798—School removed
1859—Earliest available town records indicate a school in use in Town House Area, probably across the street from KHS Schoolhouse
1899—Original Town House School, across from site, sold to Atlantic Shore Railway for a trolley waiting room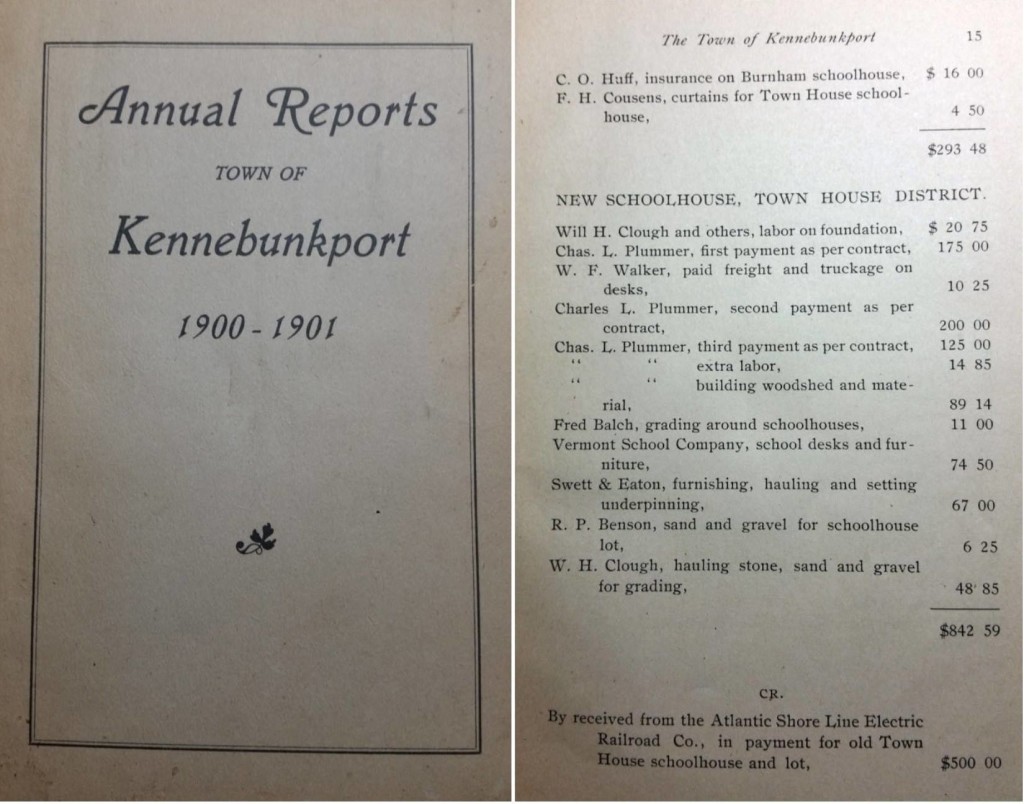 1900—Present Town House School built as one room schoolhouse
1910—Small primary room for recitation added to the back
1916—Another small addition was made and stoves jacketed
1918—Foundation of Town House School graded and filled
1919—Dividing wall in Town House School pushed back to make more room for 27 primary students
1920—Town House School enlarged 6 feet at rear of building, 2 windows added, chimney moved and rebuilt, running water and drinking fountain added, and grading of grounds
1922—Chemical toilet installed at Town House School
1923—Interior of school decorated
1928—Exterior of Town House School painted.
1933—The Towns of Wells and North Berwick join School Union #3 (they stay in the union until 1950)
1935—Electric lights and a new jacketed stove installed at the Town House School
On November 6th, 1951 —  Nineteen people met at the home of Mr. and Mrs. John Eckler of Kennebunkport. Their purpose—"to see if a sufficient number of people would be interested in founding a society to preserve the history of Kennebunkport and memorabilia pertaining to that history".  The foundation laid that night led to the organization of The Kennebunkport Historical Society in March of 1952 with 239 Charter Members.  During the first decade great advances were made in locating the sites of former buildings and points of history and in marking and tracing the origins of old houses now standing.
1952—Kennebunkport Historical Society organized
1953—First publication "The Final Days of Shipbuilding on the Kennebunk" by Charles S. Morgan.
1953—"Open House Days" celebrate the town's 300th anniversary
1955—The Town House School was purchased for $1500 and became the Society headquarters.